STAGEMASTERS GLOBAL -13th May 2021An initiative by KAM Training Services
"If you can speak, you can influence. If you can influence, you can change lives"- Rob Brown
KAM and Crompton Greaves Consumers Electricals Limited took the next step in people development by conducting the 2nd round of Stagemasters Global on 13th May 2021. The event was organized by the mentors of the Stagemasters Global under the supervision of Vijay from Crompton and Devashish from KAM Training Services.
Participants from PAN India region participated and EXPRESSED their views on their own selected topics. The main intention of Stagemasters Global is to conquer the fear and to STAND TALL and to speak FEARLESSLY. Stagemasters Global is the People Development forum where anybody and everybody can speak with their HEART OUT.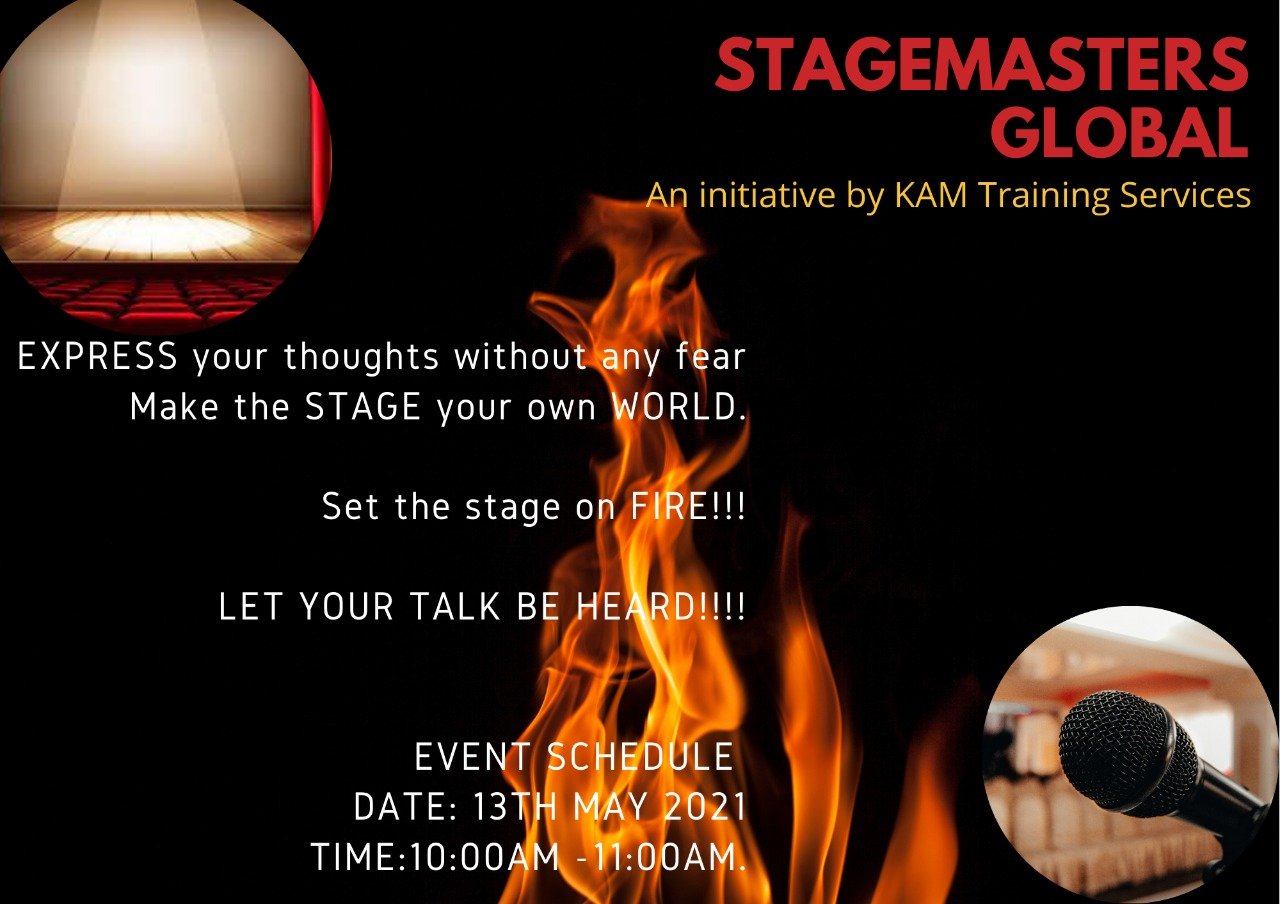 Following are the Stagemasters speakers who represented and made their regions proud.
South Region :Nalan and Srinivas Reddy
East Region : Bhupendra , Raushan , Dhananjaya
Bhadi Region :Veer
North Region : Nishant , Rahul , Ajay and Ankur
West Region : Praveen and Dheeraj
To find out how Stagemasters has helped the participants, here are some thoughts of the participants:
"Speaking on Stagemasters is fun. It has groomed us and made us a confident public speaker"
"It helped me to improve my choice of words, body language and content. I learnt the process of learning , practice  and implementation"
"Stagemasters made me confident in facing & addressing the crowd"
And the experience of Stagemasters definitely continues.
Check out the event on our KAM's facebook and Linkedin